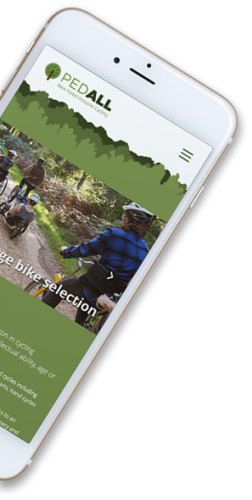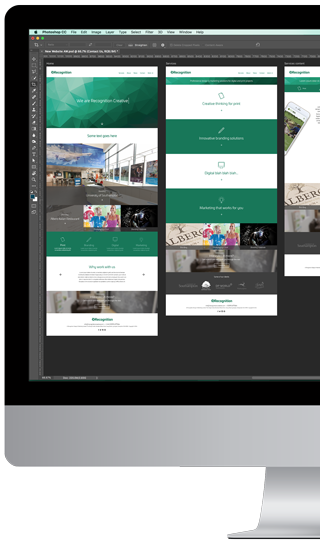 Web Design and Development Solutions in Hampshire, UK
Whether its web design and development for a content managed website like WordPress, a microsite on Squarespace or an e-commerce store like Woocommerce, Recognition will work with you to develop the correct solution for your needs.
We have a tried and tested method for planning and developing your site. Ease of use, navigation and the user journey through your website are absolutely critical. We'll take you through a process of planning your content and audiences and wireframing the main pages of your site.
Giving your project the creative treatment.
Once everything is agreed, we move on to design and development. For us, standard just isn't an option. We'll come up with 3 different tailored designs for your site – giving you the opportunity to see different creative treatments and getting you involved with the design from the outset.
With your brand new website in place, it's essential that you plan some activity to drive traffic to the site. We can help you create the on and offline marketing activity needed to make sure your new website gets the traffic it deserves. For website design and development in Hampshire look no further then Recognition Creative.
From our offices in the New Forest, Lymington, Hampshire.
We are a specialist WordPress development agency who can create all types of sites including eCommerce, service, blog, portfolio or educational etc. As an option we can also create Squarespace sites. We will design and build the site with you involved at all points. We can train your staff where necessary in order that they are confident in using the system. We also help our clients with ongoing support and site maintenance.
Your digital presence, be it your website, social media, mobile app or email marketing will often be the first point of contact for your customers. It's essential that it's professional, impactful and easy to use. We can help you with that from our offices in Lymington, Hampshire UK.
Click here to take a look at our example work.
Recognition offers the following website services:
Design & development of content managed, responsive websites
Design & development of e-commerce stores
Design of e-newsletter templates
Design of web graphics and online advertising
Set-up and design of social media presence
Set-up and management of high speed, UK based web hosting
Get in touch for Websites