If building a website your customer can find is the first hurdle, then building a website that holds their attention is the second.
Quick reality check! How many websites do you think there are? At the time of writing (and it's going up by the nano-second!) it's approx. 1.6 billion, that's a lot of competition. But don't lose heart, with approx. 3 billion daily Google searches and 4.2 billion internet users (worldwide) that's plenty of opportunity too.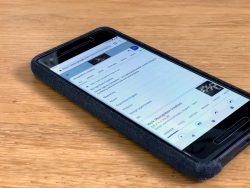 The reality… capturing your readers' attention is a challenge. A recent study found that 55 percent of visitors spend 15 seconds or less on a webpage. Imagine if you had only 15 seconds face to face with a customer to sell what you do. What would you say? You'd want to plan it in advance, so you didn't waste a single word. The same goes for the content on your website or printed collateral.
The good news… with well-written content you can keep readers on your website and rise up the Google rankings by including the keywords your customers use to seek out your product or service. Here's a tip though… double-check if the search terms your customers use are actually the same ones you think they use!
Here at Recognition we offer just that. We recognise how busy our clients are running their own businesses, they don't have the time to write content and sometimes don't know where to start. That's where we can help.
Before we start writing, we help identify the key messages and product or service features, draw out customer benefits, get under the skin of the essence of the business and ultimately tell their story.
We deliver compelling campaigns because we put just as much focus on the content as the visual look and feel, whether it's for brochures, leaflets, websites or blog posts.
Don't let the content hold up your project. Contact us here or call us on 01590 677064 and we'll get started.